Welcome to the Random Mountain Ramblers' home on the interwebs. SHOW dates available here. Check our Facebook page for more content and frequent updates! Come on out and have a good time! We hope to see everybody there!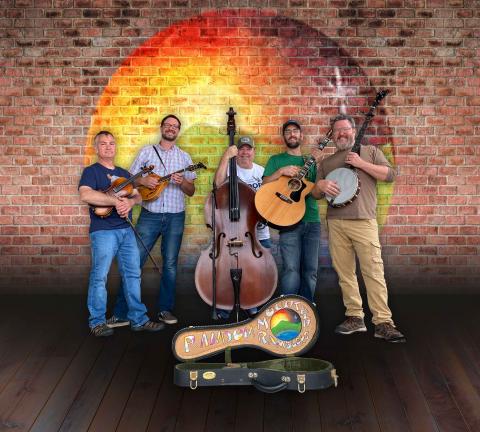 Random Mountain Ramblers is:
Adam Purvis - Fiddle
Daniel Lundberg - Mandolin
Scot Self - Guitar & Vocals
Robby Clark - Banjo, Washboard & Vocals
We're a group of good friends who've been playing together for many years at campfires, birthdays and various festivities but are finally making a go at playing regular gigs and recording music together. If you look closely to the logo, you can see us by the water, playing by a fire.